According to statistics published today by the Interactive Advertising Bureau and Pricewaterhouse Coopers, revenue from online advertising rose to a new high in the first quarter of 2011. Internet ads for the quarter materialized $7.3 billion, a 23% rise over the first quarter last year. The number is a slim drop from the fourth quarter of 2011, which saw $7.45 billion in online ads. Still, the increase over Q1 2010 highlights the return of digital ad spending after the recession, as well as the lasting shift of ad money from print media to the Internet.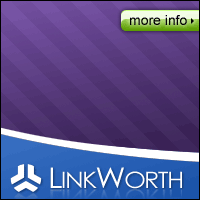 Last year was previously a record year for digital advertising, though market observers consent that digital spend has yet to consume the $70 billion-plus TV ad market. In 2010, $26 billion was spent on Internet advertising. Search remains the most popular area for marketers, but sponsorships grew 88% last year, and display grew 24%.
These numbers reveal that the interactive advertising field hasn't simply rebounded aftre the recession, but it is growing with dynamic energy.
IAB's survey, gathered directly from companies, takes into account revenues from websites, commercial online services, free e-mail providers, and all other businesses selling online advertising.