Acxiom® Corporation has been named as No. 1 on the Direct Marketing 2011 Agency report compiled by Direct Marketing News, a recognized media corporation focusing on new trends and technologies in marketing. And In the last six months, Acxiom has been listed as the No. 1 U.S. Agency by Advertising Age magazine (for the third year in row) and No. 1 also by Advertising Age in "Top Direct and CRM Agencies in the U.S." In addition, The Black Book of Outsourcing, in the only survey based solely on customer feedback, named Acxiom No. 1 for Customer Satisfaction for IT Outsourcing. With this recognition, Acxiom scores its fourth top position this year as a leader in marketing and services technology.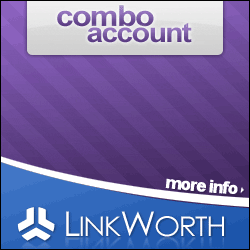 "This is an incredible set of achievements for the third year consecutively," said Yousef Hamidaddin, CEO of Acxiom MENA. "Leveraging its consumer data and analytics, superior technology and talent, Acxiom is uniquely positioned to deliver customer insight across channels and media, identifying customer preferences and allowing marketers to engage with them with the highest level of certainty. At the same time, consumers are provided with the choices they need to interact with their favorite brands and companies.
In its Annual Business Report, Direct Marketing News noted that Acxiom is a more than $1 billion company "serving top-tier clients across the automotive, travel, entertainment, healthcare and technology industries." The magazine's standings are open to all direct, digital and marketing services firms and rank companies in terms of U.S. revenues related to direct marketing.
Nevin Ceylan Aydar, Acxiom MENA Marketing and Communications Director further commented that Acxiom has the experience, scale & distinct capabilities of being a true strategic partner for thousands of clients around the world. "The 'Ad Age' and 'DM News' rankings are a strong confirmation that we are on the right track and well-equipped to continue delivering innovation, client value and real solutions for engaging with today's connected consumers. Acxiom is a client intimate company and we view our client relationships on a long-term basis where strong focus and segmentation drive marketing performance across channels throughout the customer lifecycle." said Nevin Ceylan Aydar.