The Bride Show Dubai 2012 is a more spectacular event then ever. Tending to showcase the latest styles and trends in Asian and Middle Eastern traditional wedding planning and fashion, the exhibition venue is buzzing with visitors, exhibitors and media representatives. Read more
As the festive calendar begins in earnest, it's an opportunity for the trendy and stylish ladies of Dubai to book a date at the most awaited show to end this year. The second edition of the successful event 'DIVAlicious' is back to enthral once again on October 1, 2011 at the Fairmont Hotel.
The one-day exhibition has been conceptualised and packaged to offer the best retail therapy to women of all ages & nationalities. DIVAlicious with its 40 exhibitors showcases the best of goods that spell optimum opulence and exclusivity. They include apparel (Ethnic & Western), Fashion accessories, Edibles, Gifting solutions, Footwear, Home décor, Art, Toddler hampers, Kids wear, and also Natural beauty products. A Diva also needs her diamonds, which is why DIVAlicious also introduces the GOLD & Diamond Jewellery Gallery!
"The residents of Dubai have a strong taste and knowledge for innovative & quality goods. Our event aims to target a wide scope of customers, not only high end spenders but also ladies looking for exclusive products that enhance their lifestyles and social standing amongst friends and acquaintances. Our previous event has confirmed the view that consumers have become connoisseurs who understand and appreciate the 'brand worth' of exclusive goods and services," said Vanita Bhatia who along with her friend Hema Sawlani created the brand DIVAlicious. With their strong social network and unique conceptualisation, they attracted some of the top exhibitors to their first event organized in April 2011 and today they have a sum of 40 exhibitors in their event. Read more
Two-day retail show at The Address Hotel during October 1-2 2011 focuses on designer wear from popular, emerging designers including 21 debuting in the UAE
A first-of-its kind fashion extravaganza – Fashionista- in October 2011 in Dubai will bring together an ensemble of 40 established and popular emerging designers from India and the UAE under one roof to showcase an exclusive range of artistic designer wear collections.
The exhibitors will include 21 new designers debuting in the UAE, launching their creations to the discerning and fashion-conscious audience of Dubai. The two-day fashion extravaganza for the festive season will be held at The Address Hotel, Dubai Mall on the 1st and 2nd October 2011 between 10am – 8 pm. Read more
Parislicious fashion show wows 300 VIPs, fashionistas and connoisseurs
Three bold themes showcased along with fabulous entertainment displays
Galeries Lafayette, the region's most stylish department store, has just celebrated the success of its Parislicious Fashion Show, which was held at Dubai Mall's Fashion Alley in front of a delighted audience made up of 200 VIPs, fashionistas and entertainment connoisseurs. Read more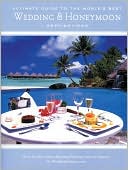 For one day only, Dubai Ladies Club, a member of Dubai Women Establishment, will host a unique and creative bridal extravaganza on Saturday, 30th October, 2010 from 11am – 9pm. The show will feature bridal fashion shows, extravagant gifts, raffle draws and exhibitors with a diverse selection of products and services offering the newest ideas in wedding planning. Also, hourly spectacular fashion show will highlight the latest trends in bridal, formalwear and floral design. Read more
Reinforcing Dubai's well documented reputation as a global fashion capital and a destination for global talent, Dubai Fashion Fiesta 2010 – an official event and a highlight of Dubai Summer Surprises 2010, will open on Thursday, July 22, at the Sheikh Rashid halls C and D of the Dubai International Convention and Exhibition Centre (DICEC).
The event will run until July 24 with a display of collections by established and emerging designers and fashion labels. In its fourth edition, Dubai Fashion Fiesta will see 30 models take the ramp and unveil the latest fashion trends by Amato Couture, Panache Women, Archana Kochhar, Arabella, Illustra Fashion, Alia Couture, Preston University, Germen Design, Glance Fashion, Nazin Akter, Art Fashion, Haute Pink Couture, KT Brown, Laswa Fashion, Amber Firoz, Rocky S, Hush Saloon Make-over, and designers from Nigeria Fashion Week. Read more
Fashion show by Sheikha Hind Al Qassemi for Sheila and Abaya Fashion 2010, signature event of Dubai Summer Surprises.
Fashion show by Eli Oabel for Sheila and Abaya Fashion 2010, signature event of Dubai Summer Surprises.
Fashion show by Ameera Amer for Sheila and Abaya Fashion 2010, signature event of Dubai Summer Surprises.
Sheila and Abaya Fashion 2010, a signature event of Dubai Summer Surprises and a fashion highlight this summer, begins today (July 8) at Dubai Mall, a key sponsor of DSS 2010, as designers from UAE and across GCC showcase the latest designs in Sheilas and abayas. Running until July 11th, the shows will be held at the Fashion Catwalk.
Twelve designers and two fashion labels are part of this year's show. The first day features the collections of Atelier Eli (5:30pm), Ameera Aamer (6:30pm), Sheka Hend (7:45pm), and Homa Q (8:15pm).
"Sheila and Abaya Fashion provides a platform for designers across GCC to showcase the latest designs in sheilas and abayas that are an integral part of Arab culture. Over the years, the event has become known as a one-stop point for buyers, designers, and fashion enthusiasts to share and discuss ideas on Arab fashion that caters to an extensive market," Dubai Events and Promotions Establishment said.
July 9th features shows of Khyoot (5:30pm), Hanady Ahmed (6:30pm), Mona Fares (7:45pm), and Moza Buamim (8:15pm). July 10th features fashion label Nabrman (5:30pm), Huda Malaak (6:30pm), and Diala Kabbar (7:45pm). The last day of Sheila and Abaya Fashion features well-known labels Hanayen (5:30pm) and Habayeb (7:45pm), and designer Sara Hegazy (7:45pm). Read more