'Emicom', a Dubai holding company based in Dubai Media City was launched with an objective to provide a best-in-class service offering to meet the ever changing needs of the group's media and communications clients through outstanding quality of service and technological innovation.
The new holding company has been established on par with the group's common strategic objectives and aims to enhance client centric organizations, an increased market presence, technological efficiency, as well as creating long-term value for the group's partners, employees and stakeholders.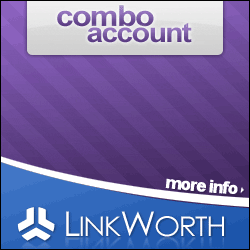 Emicom has acquired and now comprises five separate business entities, namely Bareface, arabianEye, The Studio, Alchemy and Magnet (the newly formed merger between Bareface Production and Arabian Eye Production), along with two additional businesses Corbis® and Green Light which are both represented exclusively by arabianEye in the region.
Emicom will serve as a platform for additional acquisitions and launching of visual media companies ranging from leading visual content providers to diverse media innovators that meet the group's core objectives.
Jesus Blanco has been appointed CEO of the group, while Venetia Maunsell, previously Managing Director of Bareface has been appointed as Chairman, and Celia Paterson from arabianEye has been named Client Services Director.
"The launch of the group brings with it a powerful merge of resources, expertise and client base, and enjoys several benefits including the wealth of experience and successful track record of its member entities, some of which are amongst the very first companies of their kind in the region." commented Jesus Blanco, CEO, Emicom.
Blanco continued: "Our know-how as a group lies in our deep understanding of the industry and market dynamics, and a profound knowledge of both local and regional media requirements. As a result, Emicom is capable of allowing us to leverage our diverse strengths to offer clients an unparalleled breadth and depth of service, quality and capacity for accelerated innovation."
Venetia Maunsell, the newly appointed Chairman of the group said: "Operating in the region for so long and understanding the ins and outs of the media and communications industry, we have come to know our clients well and fully understand their need to count on us to be flexible enough to meet their varying demands. Our clients not only need us to provide solutions that they need today, but also solutions that meet their requirements tomorrow. We are confident the new group will help meet that rising demand for quality, flexibility and reliability allowing us to provide newer and ever more exciting innovations in service and technology.
The board of directors, which includes Jesus Blanco as CEO, Venetia Maunsell as Chairman, and Celia Paterson as Client Services Director among others, will play a key role in developing and expanding each of the group's brands.