Just when you finally think you've heard it all when it comes to new techniques in the field of minimally invasive aesthetic medicine, something new and exciting emerges to surprise us all. Nose jobs, medically referred to as rhinoplasty, are amongst the most commonly performed surgical procedures worldwide to date. We all probably know someone who's had a 'nose job' to the extent that it's become one of the most socially accepted procedures. Minimally invasive aesthetic medicine now offers a way to reshape the nose using only a, biostimulant filler, Radiesse.
Minimally invasive nose reshaping, which by now is music to the ears of many, is a relatively safer alternative to the traditional rhinoplasty. This pioneering method follows in the footsteps of the many minimally-invasive advancements before it; it was created with the same objective in mind which is to provide excellent cosmetic results with little to no pain or recovery time. Although it is one of the most desired cosmetic procedures, many people harbor a great deal of fear about rhinoplasty and its potential risks and complications. With Radiesse, most of these risks are no longer a factor.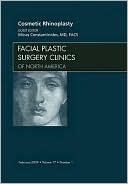 All surgical procedures carry a certain degree of risk, those normally associated with rhinoplasty are: permanent difficulty breathing through the nose, unexpected and unwanted cosmetic result, pinched appearance of nostrils, persistent swelling, cartilage collapse or unexpected scarring causing a crooked appearance several years after surgery, recurrent nosebleeds and persistent numbness. For those considering a nose job but are not keen on risking the potential side-effects of the surgery should first opt for Radiesse as a first line procedure for nose reshaping via minimally invasive means.
Minimally Invasive rhinoplasty avoids some of these risks and it will not have an effect on nasal breathing since it is conducted through a series of injections into the skin itself.
The procedure is actually more precise than surgical rhinoplasty, and greater adjustments to the nasal contour are possible. Patients are fully awake during the procedure as they hold a mirror and are in complete control of the outcome.
Radiesse for nose re-shaping does not cause nosebleeds or persistent swelling. The procedure is of temporary nature; there are no long term scarring complications. The difference in recovery time between rhinoplasty and Radiesse are incomparable.
A recovery, without initial complications from rhinoplasty generally lasts two weeks and standard activities can be resumed after several weeks, and the final results can take up to a year to become fully noticeable. After rhinoplasty surgery, a splint is worn on the outside of the nose for a week. Severe nasal congestions occur lasting for about ten days. There is also bruising around the eyes and the majority of the swelling subsides in roughly two weeks. For six to seven weeks following the operation, eyeglasses, must be worn in a manner that does not allow them to rest on the nose. Strong pain medication and cool compresses are also required during the recovery period.
On a much lighter note, with the minimally invasive alternative Radiesse, patients can generally return to work on the same day of the procedure. The results are instant and there is no major swelling or pain. The area should be kept away from glasses or a heavy weight resting on it for two weeks after the procedure so that the filler material can become fully integrated into the skin of the nose.
Results of rhinoplasty, whether they are positive or negative are permanent. With Radiesse, this is conveniently avoided since the patient has full control over the re-shaping process. Patients can immediately see the results which will last from eight months to two years. Adjustments can always be made and a natural look is retained. For those wishing to straighten a crooked nose or a small dent or hump on the bridge of their nose, can safely turn to Radiesse.
Radiesse is a natural substance made up of calcium and phosphate and is FDA approved for soft tissue augmentation. Radiesse is suspended in a gel form substance that is ideal for fixing minor deformities that are either genetic or are the result of an accident. Comically referred to as the lunch break nose job because of the local anesthetic and its 30-minute duration, the procedure is relatively safe and a highly effective way to steer clear of unfavorable results and a lengthy and painful recovery.
Available at the Dubai based Aesthetica Clinic, a regional leader in minimally invasive aesthetic procedures, Radiesse is a great way to enhance or re-shape the contours of the nose. Minimally invasive nose-reshaping is also a great way of temporarily altering the appearance of the nose before committing to a permanent rhinoplasty. Whatever the case – or shape of the nose may be, it's refreshing to know that there are options, and options without pain! Aesthetica Clinic is a result driven, evidence based facility founded by Dr. Maria Khattar, the Managing Director. Dr. Khatter and her highly experienced staff are at the forefront of the region's aesthetic industry. Dr. Khattar noted "At Aesthetica Clinic our aim is to educate our clients while practicing complete transparency. We believe in making our clients fully aware of all of their options prior to engaging in any sort of procedure whether surgical or minimally invasive.
Consider reading further :